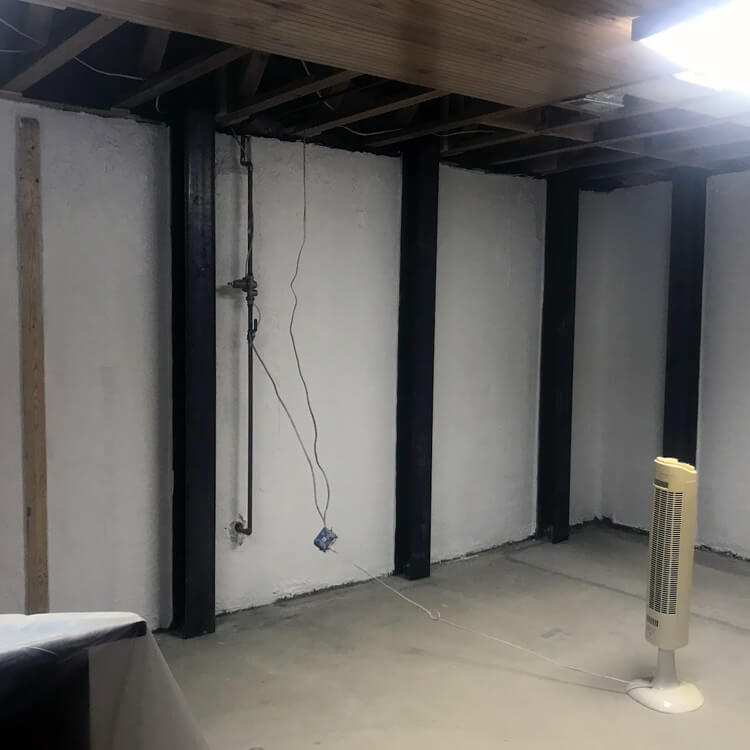 Basement Wall Repair Services
Knoxville, Johnson City and East Tennessee.
Our experienced, professional foundation repair contractors will quickly inspect and assess your basement and damage, provide a free basement wall repair estimate and schedule and correct any basement wall issues – all within a short amount of time.
Our basement wall repair techniques include carbon fiber bands, i-beam installation and tie-back wall anchors. Carbon Fiber Bands are used when the foundation wall has vertical or horizontal cracks caused by hydrostatic pressure. I-beams are anchored to slab below and bolted onto the basement floor system above with ½ inch bolts to provide additional strength and support to your foundation walls. Tie-back wall anchors are used to minimize bowing of the wall.