Guardian Foundation Repair, LLC offers Grate Drain Services in Knoxville, Chattanooga and Tri-Cities.
Installing Grate Drains
Grate Drains are commonly installed in driveways to capture rainfall and redirect it away from the house. Most grate drains are 4″ rains with a durable plastic grate on top. Depending no water flow, the grate drain may need to be slanted or recessed in concrete or widen.
Grate Drains are installed through concrete slabs with a 4"-12" hard plastic or steel grate that rests over a catch basin for water and debris. Grate Drains allow for easy debris clean out and steady removal of water to the affected area. The typical installation of these drains are used when your home and garage sets lower than the road above and the water is flooding the garage or front of your home.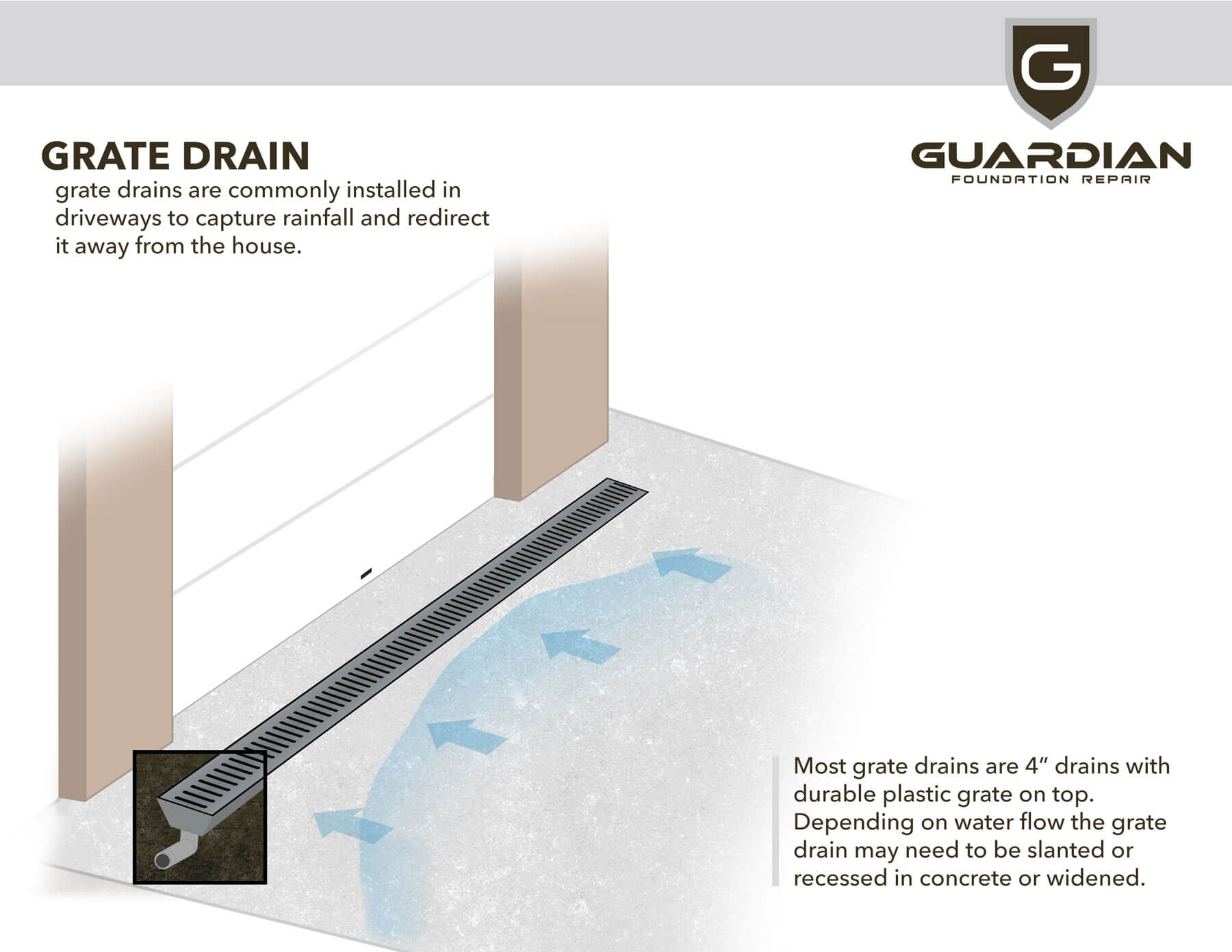 Some of Our Recent Work Before & After