Guardian Foundation Repair, LLC offers Downspout Leader Installation for your home or building in Knoxville, Chattanooga and Tri-Cities.
Do You Want Free Flow and Easy Maintenance with Your Downspouts?
Properly working downspouts and downspout leaders are extremely important in protecting your home from damage caused by flowing water.
Structural Engineers recommend downspouts to lead water at least 10' away from the foundation. Pop up attachments and splash pads allow water to collect near the foundation and allow for unwanted insects, critters and potential damage to the foundation. Having clean gutters and free flowing downspouts are vital to a healthy foundation.
Downspout Leader Installation Process
We connect a 4" corrugated pipe, with a 4-6 inch attachment to the gutter, that is buried and have it ran to daylight. (PVC pipe also available). Having the exit point partially exposed to daylight allows for free flow and easy maintenance to the home owner.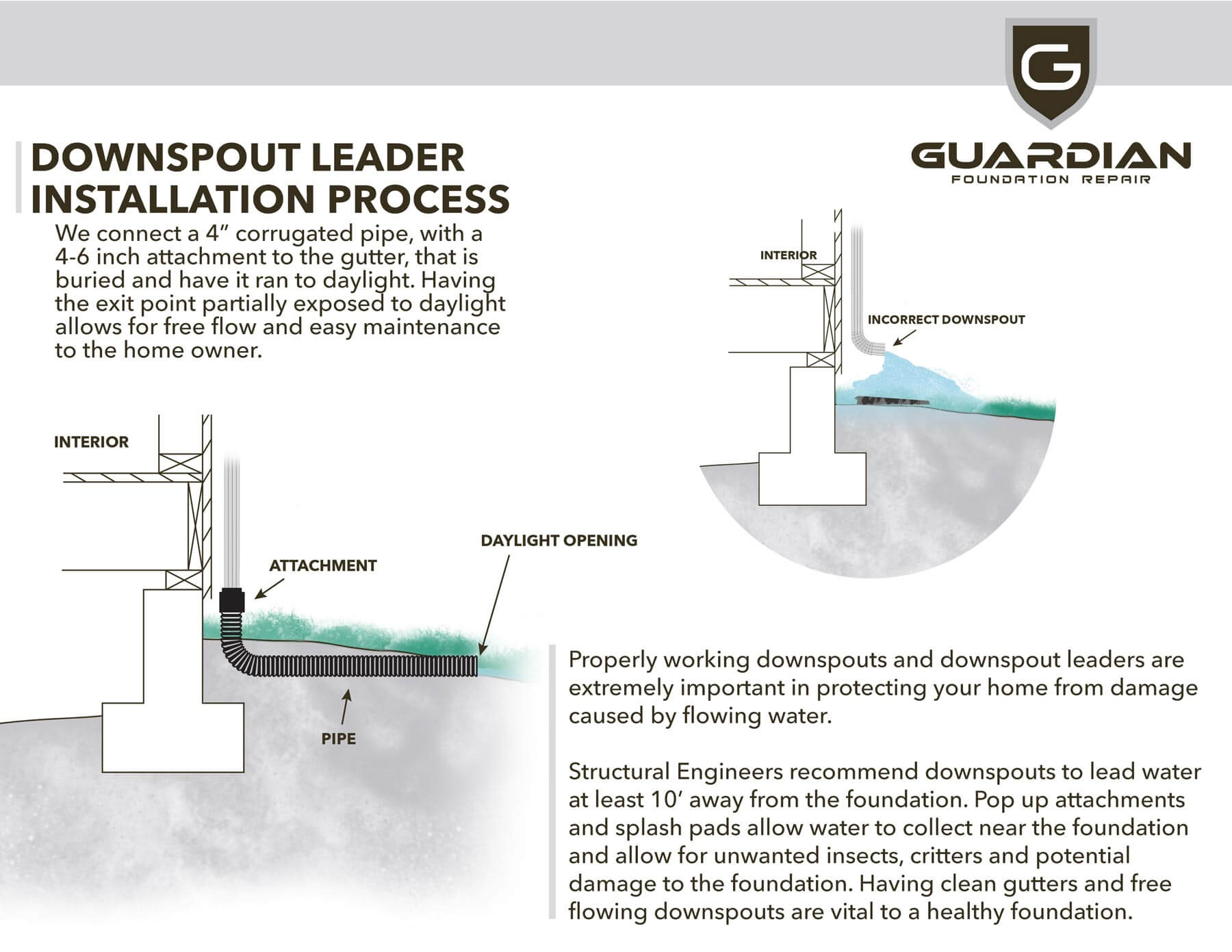 Some of Our Recent Downspout Leader Installation Work