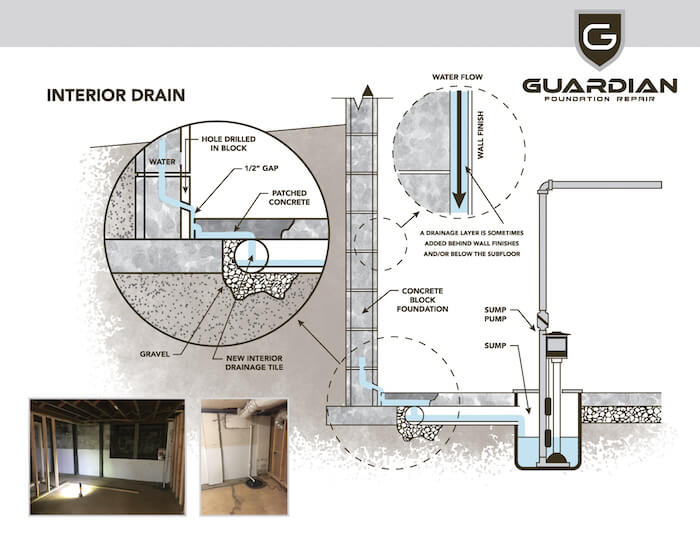 Basement Interior Waterproofing
Basement interior waterproofing involves the installation of an interior drainage channel that will run along the inner boundary of your basement floor. This channel will collect the water that enters your basement by way of any cracks and crevices in the walls and floor. The water is then drained into a sump pump and pumped away from your property.
We then use a dehumidifier to control the humidity of your basement and prevent rotting, mold and mildew buildup and get rid of dust mites.
Along the affected area we remove a section of concrete. Once we have exposed the work area we clean the trench of any debris. Then we install a 4″ corrugated perforated pipe covered in a soil separating sock. Then we install gravel to keep the pipe from shifting. After the pipe is installed, we install a bead board on the wall to allow any moisture to enter the pipe under the concrete. Finally, we reinstall the concrete over the pipe.
Guardian Foundation Repair provides the interior waterproofing Knoxville trusts. Get in contact with us as soon as you see the first signs of interior water damage.