Is your basement leaking? Basement leakage during heavy rains is a common problem among many homeowners. Unfortunately, a little bit of moisture and leakage can be a big problem and can lead to several issues like
The toxic mold that can be hazardous to one's health

Wood decay

Roting of column and joist

Stained or blistering walls

And can also bring unwanted critters into your homes.
It is thus important to have an effective basement waterproofing system to safeguard your home. 
In the below blog we will cover 5 common causes of basement leakage and how effective waterproofing solutions can fix that for you?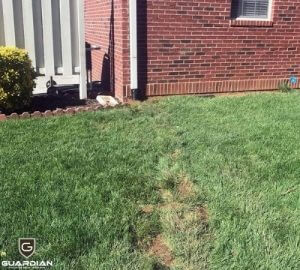 The purpose of gutters and downspouts is to channel water away from your home during heavy downfall. However, if those gutters or downspouts are missing or not working properly the water instead of going away can be directed towards the foundation. If the water starts accumulating around the foundation the chances are that it can easily seep into the basement causing moisture and other related issues.
For a dry basement, proper drainage around the foundation is a must. A few simple solutions can help in keeping the rain water out of your basement.
Adding gutters in case if there are none

Existing gutters should be cleaned regularly so it stays in a working order

A minimum of one downspout should be placed under every 50 ft of a roof eave.

Extenders should be placed under every downspout to channel water at least 10 feet away from the foundation.
When trying to identify the cause of basement leakage, it is always a good idea to first check leaks inside your home. A water leak can come from many places like a shower, tap, toilet flush, or just a cracked pipe. So in case if you find moisture on your basement ceiling or the walls beneath the bathroom or kitchen sink than it probably is due to an interior leak.
Interior leak can be easily taken care of. All you need to do is call a professional plumber and repair the leak or get interior water proofing and that will take care of the leakage and moisture caused in the basement.
3. Poor drain tile and sump-pump:
A drain tile is provided to collect water around your basement foundation and disperse it away from your home. If your house is not on a slope than the water will be directed to the sub-surface drainage system to channel it away from the foundation.
Many older homes were not built with under the floor drainage systems and the modern homes experience problems with working of such systems due to a clogged pipe or a broken sump pump.
Fixing a subsurface drainage system or adding one is indeed a complex task that needs to be handled only by experts with knowledge and tools to redirect water away from the foundation. Basement interior waterproofing involves installation of an interior drainage channel that runs along the inner boundary of your basement wall. Through this channel the water that is entering in the basement is drained out with the help of sump pump and dispersed away from your home. A dehumifier is then used to control humidity of the basement and prevent molds and dust mites.
Also, when installing a drainage system and a sump pump you should look for the below features.
Drainage System
Patented or proven interior drainage system

Non-clogging design

Integrated with a sump pump
Sump pump
A reliable sump pump that will not fail to work even during heavy rains.

Cast Iron body

Can pump at least 1/2″ diameter solids

Alarm system with a battery backup option.
Rain or groundwater always makes the way into the basement due to ineffective grading. The land under your home is graded to ensure that the ground around your foundation slopes away from your home and not towards it. This process stops the water from accumulating around the foundation. But when the fill dirt around the foundation is not properly compacted, after a certain period it will settle and change the slope towards your home. This eventually will result in water accumulation around the foundation and thus lead to basement leaks in your home.
Luckily for you, our efficient basement waterproofing contractors at Guardian Foundation Repair are qualified to determine if ineffective grading is the cause for basement leakage and will provide professional regrading service.
This is generally done by building up the dirt with the commended grading slope around the foundation and aiming it away from your home.
5. Cracks in the foundation: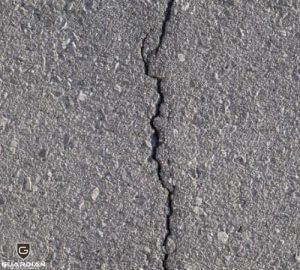 Cracks in your home foundation will most certainly be a cause of water entering your basement. So how are the cracks developed in the foundation?
If the floor joist is not properly connected to the foundation walls, it will allow the walls to move and develop cracks. 

Poor drainage in the soil can also cause foundation cracks. This generally happens when water keeps getting accumulated against the foundation wall and the hydrostatic pressure can force the water in the wall creating cracks.
A proper solution to fix the cracks can be determined after studying the reasons for its formation. The cracks due to hydrostatic pressure can be solved by repairing your exterior drainage system (gutter and drain spouts). If a structural problem is a cause for the cracks, then proper footing and connection or block column installation should be placed to seal the gaps and prevent cracking.
Conclusion
If you see a sign of leakage or moisture in your basement do not wait till the problem persist or the cost of repairs increases, simply call Guardian Foundation Repair to survey and determine the cause of the leakage. And provide you with an end to end solution which will take care of your basement leakage.